CREATOR BANNERS
Every creator will receive a unique banner for the auction.
Creators who participated in Marvel Trumps Hate 2022 will receive an updated version of their 2022 banner. This is to make creators more easily identifiable through visual continuity.
Creators who are signing up for the first time in 2023 will receive a new banner. Please read below for guidelines on submitting banner images.
If you receive an email requesting that you send us banner images, please reply as soon as possible.
⭐⭐⭐
Firstly, what are these banners for?
We're making individual banners for all of our creators as a little "thank you" for signing up and as a way to distinguish one creator post from another; as we expect a large number of creators to come on board, it may be tedious for bidders to scroll through pages of identical text posts. We're asking everyone to send in their favorite Marvel-related images or images that represent their work so that we can give all of the banners some individual flair!
What kind of images do I need to send, and what are the guidelines?
Please submit three Marvel-related images (e.g., screenshots, movie stills, comic panels, or promo material such as a poster that represent your work and/or that you like).

If you are a fan artist/have a fan identity brand, you can send in your own images such as artwork or photos of your crafts. We recommend that they be related to Marvel, if possible, so people have an idea of what they're bidding on or can easily recognize you.

Do NOT submit someone else's fanart as a banner option unless you have explicit permission. This includes manips of other fanworks.
Images must be in LANDSCAPE orientation (wider than it is tall) and at least 800 px wide (the image will be 296 px high and 810 px wide on the actual banner). The bigger the image, the better. We can always resize the image for you, but we don't want to stretch it or lose resolution.
The banner images should not include text such as your creator name and contact details.
Images should be SFW. Suggestive banner images are fine, but if you're not sure whether an image is SFW or not, please provide at least two more images that you know for sure are SFW as backup options.
Here's the banner template to help you understand the sizing. The dark gray is where the image will go—that's all you need to worry about submitting.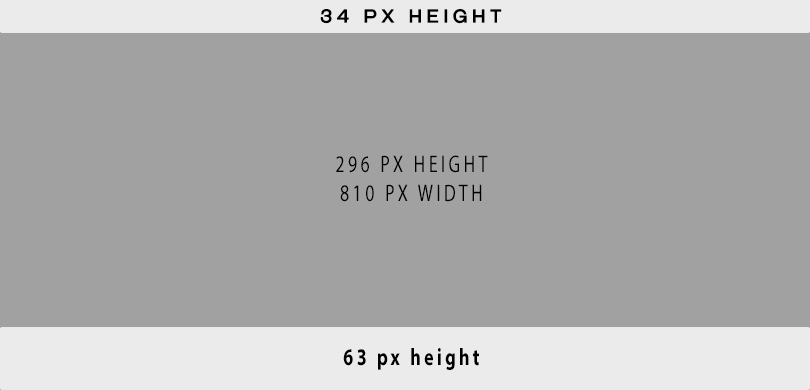 Why should I send three images?
We strongly encourage creators to send us THREE large, high-quality images to make things easier for our designers. Each creator's banner will have a unique image, so if you only send one image and it has already been used, our designers will use a different banner image for you. Choosing three images comes in handy because if one of your images is too small, blurry, or unusable for whatever reason, our designers have a few options at their disposal.
All you have to do is do a Google search with your favorite Marvel character or scene like so:
You may also send us an email describing your images in as much detail as possible, and we'll try our best to find them.
Is there anything else I can do to make my banner eye-catching?
As we mentioned, we make sure every banner will be unique. However, if you want to stand out even more, one suggestion we have is that if you're offering any underrepresented characters/relationships in your auction such as rarepairs, POC, women, or lesser known characters, send us images featuring those characters. It's less likely someone will have the same character(s) you choose, so your banner will be more memorable.
What if I really, really can't come up with three images?
You can send us fewer than three images if you really can't find anything. Just note that if they aren't high-quality enough or can't be used for some other reason, the designers will pick a banner image for you because of time constraints. Although they'll try to select an image that fits your auction, it may not represent you as well as something you personally picked would.
If you don't have any preference whatsoever even if it's just to say "I like Wolverine," the designers will select an image for you based on the information in your sign-up form. However, you won't have any say in what that image is, which is why we'd prefer you to send us an image or tell us what you'd like; that way, we can try to make sure everyone is happy with their banner!