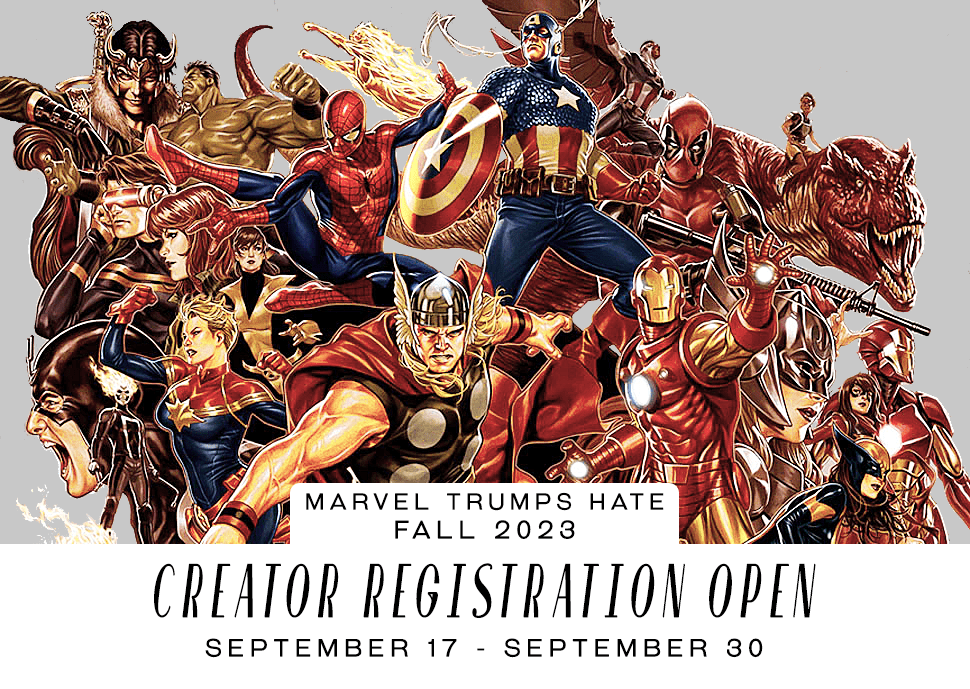 ⭐⭐⭐
Creator registration for MTH 2023 is officially open! We're accepting sign-ups from now until 11:59 PM ET on Saturday, September 30 (what time is that for me?), with Auction Week taking place from October 22 to October 28. All auction deadlines will be at 11:59 PM Eastern Time (ET).
Please read our participation guide for instructions and information you need to know before signing up. Creators are able to offer multiple items and fanwork types for auction. For more information, click here. If you have any questions, please peruse the links below or look through our example sign-up form to get an idea of how to fill it out.
Thank you for your interest! We're looking forward to working with you.
★ CLICK HERE TO SIGN UP AS A CREATOR ★
About | FAQ | Schedule | How to Participate | Supported Organizations | Contact
Countdown to the sign-up deadline: